Plastic Procrssing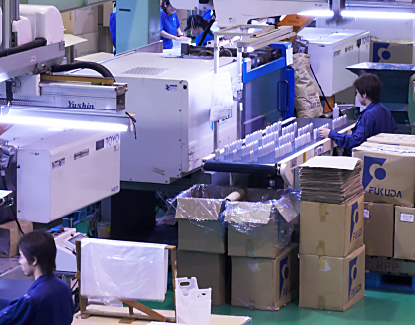 The Plastic is the nearest material to maintain our lives. The range of applying plastic from the advanced technical material to the our daily goods is so vast that nothing can beat it. Do you know the reason why this material become so indispensable to our civilization to and its culture? The one reason is that plastic has a wonderful characteristic. That is strong, light and stable in water and medicine. It is also cheap because the raw material is made from oil. Furthermore, it is easy to make goods. However, plastic might not have become such an important existence. That is not all. We think that the greatest reason that determined its value is that the processing technology has become so modernized. The material of plastic is filled the metal mold and can be shaped as it is hoped. Even if the shape is complicated, I can make the exactly same things by our technical skills in great quantities quickly. No such manufacturing technique enables us to make this current culture slightly different.
Production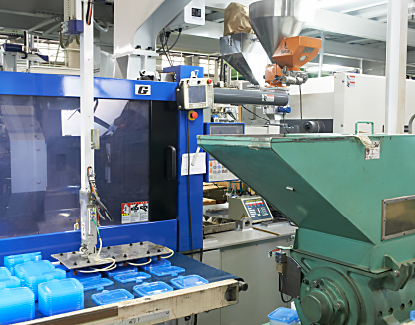 We can produce things inexpensively and maintain quick delivery. This is our motto to maintain business. However, economic strength and technical skill are indispensable in order to realize the motto. We install modern facilities as quickly as possible. The ejection formation process is remarkably changing. New facilities can enable us to make godds effectively and rapidly. The energy saving and auto machines enable us to manufacture long hours. Furthermore we consider more attention to the environment. In case of delivery system, the computerization of the transacting business satisfies our transportation accurate, certain and quick delivery by our own large trucks. That satisfies their demand of our customers.
Quality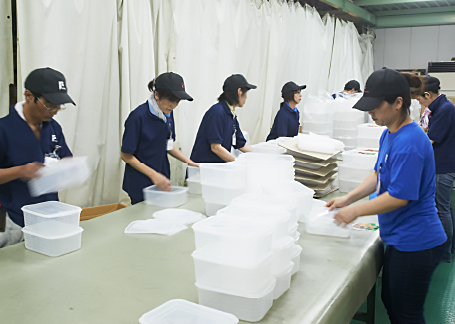 We, as a member of Fukuda industry, maintain an important level of the stabilization of quality and pursue much higher level. It is difficult to make the same quality in large quantities. Even a little defect of the products should be eliminated even if the users can satisfy the plastic product and parts. Many companies use the plastic product in every field of goods. Each material such as PP, PE, PS,PC,PVC,and AS should be handled differently. We are accumulating the data of how of manufacturing goods. We are making the our original know-how. This is a basic motto of our manufacture development and production management. "We accumulate much advanced knowhow of using the latest productive system."
Product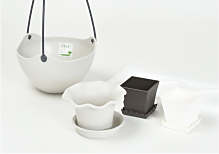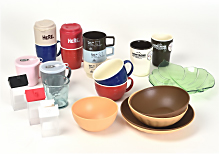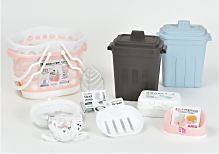 What might no plastic bring to our everyday life? Nothing may come to our mind because almost all things are made of plastic. The present culture is bone from the plastic. Our plastic production items are used in almost all small parts of electronic and stationary. Those might be indispensable to live our lives. Furthermore, the products are supporting our cultural and healthy life without harmful material. We are sending them out to every part of Japan.
Transaction Flow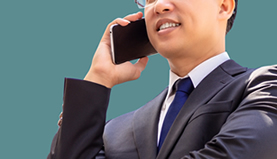 At Fukuda Industry, we respond to your various needs. We can respond to mass production of products, prototype and production of product plans, and other requests. Please contact us with your needs.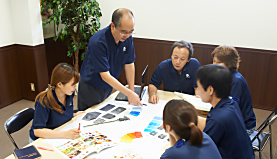 Orders
Our team listens to your requests. Materials and manufacturing methods suiting your requests are selected, and an estimate is provided.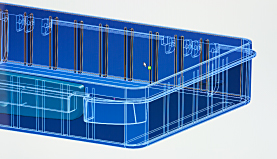 Mold
When designing the mold, we carefully discuss the specifications with the customer. The specifications are set to achieve the highest productivity and respond to the needs for low costs.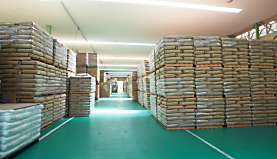 Materials
With thermoplastic resin to thermosetting resin, we propose optimum materials for various conditions, including appearance, moldability, and price.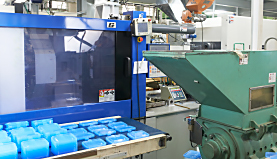 Forming
Our extensive knowledge of resin fluidity, shrinkage properties, heat stability, and mold release allows us to propose optimum molding methods and excellent products. As our plant is equipped with large forming machines as well as many mid-to small-size molding machines, we can handle multi-product production.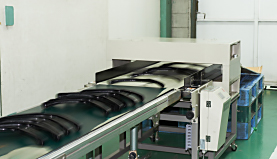 Secondary processing
In the secondary processing, we provide assembly of molded parts, assembly of molded parts onto other components, painting of molded parts, printing on molded parts, welding of molded parts together or with other components, thermal processing of molded parts, and cutting of molded parts. Different types of processing are also available. Please contact us for more details.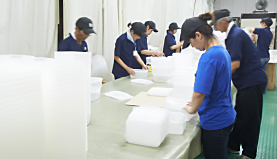 Packaging
During our primary inspection, final inspection, and packaging processes, we confirm that the product satisfies the standards (color, size, deburring, etc.), and remove any defective products. We check again for defective products in the final inspection and then place the products in cardboard boxes to prevent damage. The boxes, ready for shipment, are stacked at the designated place.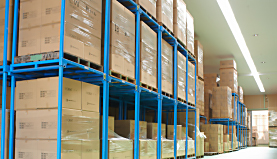 Warehouse
Fukuda uses a systemized warehouse management to accurately manage large quantities of our customers' various products. We have optimized our distribution duties with this system. We have several distribution bases to disperse risks in the event of disasters or failures.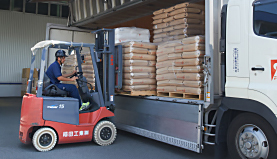 Shipment
By shortening the delivery schedule to reduce retailers' losses and cancelations, we have increased our customers' satisfaction.