Our strength

One-stop
provider of
plastic products
Fukuda Industry is a plastic solution company that provides all services related to plastic products from product planning, to production and distribution.

Pursuing short delivery, low costs, and high quality

We respond to our customers' expectations by promoting automation and striving to improve our quality. We apply our know-how, accumulated through years of experience, to handle the various needs of many companies.

Offering sense of security with reliable support system
It is our hope to provide a great sense of security and satisfaction through our just-in-time deliveries of the required quantity of products to the required location.

Business Introduction
The business of FUKUDA INDUSTRY Co.,Ltd.is to process all plastic materials.
I give this material valuable shape and not to mention supporting daily life.
FUKUDA is settled about the problem that must be settled.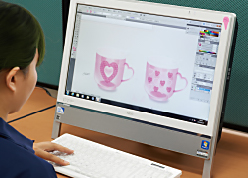 Planning
We quickly commercialize products that meet our customers' needs. Let us suggest product plans.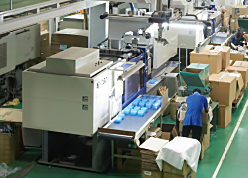 Production
We continuously pursue "short-delivery, low cost, and high quality." We have established an efficient production system to provide various advantages to our customers.

Company Information
As a company that co-exists with society,
and that has a significant importance required of the community,
we have continued to make daily improvements as we aim for a higher and broader future.