Greeting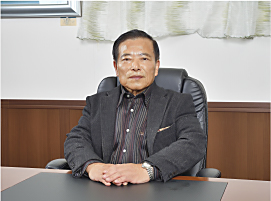 Fukuda Industry Co., Ltd.'s business is to process various plastic materials.We support everyday life by giving valuable shape to this amazing, free-forming material. When faced with difficult challenges, we are confident that "FUKUDA's insatiable improvements to "creating shapes"" will provide solutions.

Corporate Philosophy
Significance of existence
Companies are that self-expression is carried out in a company through work, and it can contribute to a rich life of people. and that support a life of an employee simultaneously and every employee dose social participation over capability and time, and think that the place which completes each life is offered.
Business
domain
The plastic material is superior in function performance and molding in freedom. The characteristic is made the best use of and All I general merchandise is handled and it creates and it proposes a happy, comfortable living space and life culture.
Business
attitude
FUKUDA works on High quality and promptness product-making in addition to convenience and the comfort by the conception that stands in dwellers standpoint. I meet the needs of the visitor.It is not bound by past sense of values and it evolves.
Corporate objectives
FUKUDA coexists with society and it is higher and is big and.as a company with the significance of being pursued in the company. Aims at the future.
Company Profile
Corporate Name
FUKUDA INDUSTRY Co.,Ltd.
President
fusao fukuda
Location
4-72, Misono-cho, Yao-shi, Osaka, 581-0818, Japan
TEL 072-998-0411
FAX 072-997-5571
Paid-in Capital
10,000,000 yen
Establishment
1971.03.01
Business contents
The production of the plastic.
The assembling of various products.
Processing duties.
Transferring printing of molded piece.
A hot stamp. Pat print.
The number of employees
107
Main bank
Sumitomo Mitsui Bank Mistubishi UFJ Bank Resona Bank Kinki Osaka Bank
A main client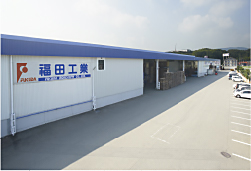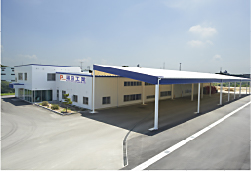 History
| | |
| --- | --- |
| 1963.08 | I begin the processing of the plastic in Tomoi, Higashiosaka-shi, Osaka |
| 1971.03 | I establish Fukuda industry Co., Ltd. |
| 1972.01 | The headquarters factory was constructed in Osaka Yao-shi Misono-cho. |
| 1993.02 | The Ouchi factory was newly established in Mie Prefecture Iga city Ouchiiwane. |
| 1997.03 | The wakae first Warehouse was newly established in osaka Prefecture higashiosaka city wakaekitamati. |
| 1999.09 | The warehouse for delivery was newly established in Mie Prefecture Iga city Ouchiiwane. |
| 2000.11 | The shinka Warehouse was newly established in osaka Prefecture Yai city shinka. |
| 2002.02 | The first distribution warehouse was newly established in mie Prefecture iga city hattaoosawa. |
| 2003.02 | I establish Suzhou Fukuda industry Co., Ltd in China Suzhou city. |
| 2004.03 | The wakae second Warehouse was newly established in osaka Prefecture higashiosaka city wakaenishishinmati. |
| 2004.04 | The hatta factory was newly established in mie Prefecture iga city hatta osawa. |
| 2007.03 | The hatta second distribution warehouse was newly established in mie Prefecture iga city hattaoosawa. |
| 2010.06 | Sozhou Fukuda was moved to 688 Fanfeng Road, Xukou Town, Wuzhong District, Suzhou City. |
| 2010.12 | The wakae second Warehouse was newly established. |
| 2012.03 | The distribution warehouse to buy Iga City, Mie Prefecture Shirakashi. |
| 2013.04 | The Kanto factory opened in Sano, Tochigi. |
| 2013.05 | Third distribution warehouse opened in Iga City, Mie Prefecture Hatta. |
| 2013.06 | Solar power project started at Iga City, Mie Prefecture Hatta. |
| 2015.07 | Opened a finishing plant in Osaka Prefecture Higashi Osaka City Komodo. |
| 2016.06 | Osaka Prefecture Higashi Osaka City Established a logistics warehouse in Hardware Town. |
| 2016.09 | Nabari Distribution Warehouse opened in Nabari City, Mie Prefecture. |
| 2017.04 | Mold factory construction in Nishiakayasu-cho, Yao City, Osaka Prefecture. |
| 2017.09 | Mold maintenance factory opened in Osaka Prefecture Higashi Osaka Tomii. |
| 2018.08 | Nabari factory opened in Nabari City, Mie Prefecture. |
| 2020.05 | Established Yamatokoriyama Distribution Warehouse in Yamatokoriyama, Nara |